Winter vegetable soups
With the days getting colder, it's the perfect time for warm soups. There's nothing better than a bowl of nutritious vegetables and broth that will leave you completely satisfied and warm so you can combat the winter cold!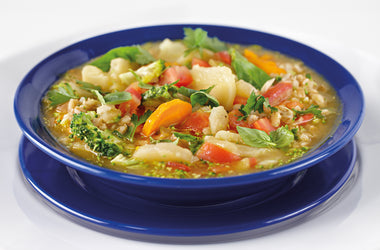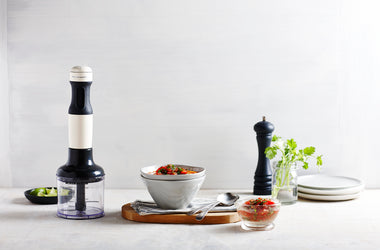 Designed with a soup function, the KitchenAid Pro Line Series Blender heats your room temperature or cool ingredients directly inside the thermal control jar great for soups and sauces. Pour your soup or sauce with ease: the outer jar remains cool to the touch, and a venting lid allows you to blend hot liquids without steam buildup. If you're using warm pre-cooked ingredients run blender on manual speed for 1-2 minutes. 

Washing your blender is a snap with a simple-to-use self-cleaning cycle. The jar, blades, lid, and removable handle grip are all dishwasher safe for added convenience.
Hearty winter soups
Loaded with vegetables and protein, these slow-cooked creamy, hearty soup recipes will help you stay warm during the winter.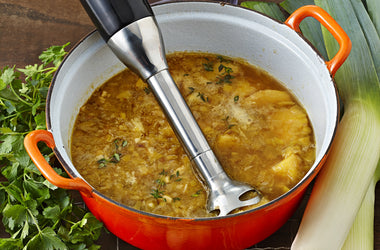 Potato and leek soup
Creamy and well flavoured. This classic soup is a meal in itself when served with crusty bread. Serves 4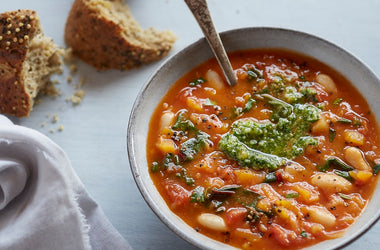 Tuscan bean soup with parsley pesto
With the days getting colder, why not warm up with this nutritious Tuscan bean soup recipe? Incredibly easy to prepare and perfect for any cold night of the week. Don't...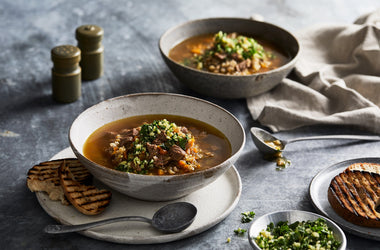 Healthy winter soups
The most nourishing foods are sometimes the most simple and easy to make. These healthy soups are flavor packed and delicious. These recipes pack a punch, are meatless, inexpensive and simply delicious!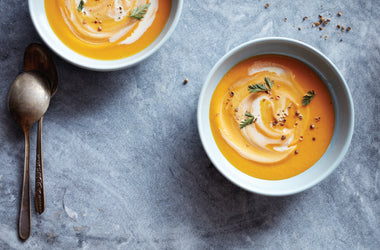 Carrot ginger soup
The most nourishing foods are sometimes the most simple and easy to make, and even easier with our hand blender! This carrot and ginger soup is creamy and flavor packed...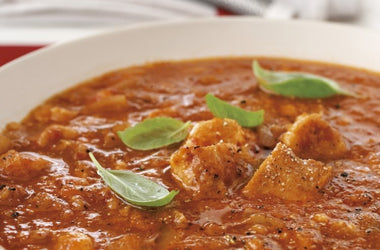 Roasted tomato and bread soup
Every 5 star kitchen in the world offers a great soup as an entrée; now you can too with this roasted tomato and bread soup recipe!
Check out how to create healthy soups in just under 5 minutes using the Pro Line Blender. Make hot soup in just under five minutes from fresh and healthy ingredients. Heat soups faster while keeping container cool to the touch, it's one of the easiest and fastest ways to put a healthy and hot meal on the table. 
Winter chicken soups
These simple chicken soup recipes are packed with proteins, winter vegetables that make for a nourishing and hearty bowl of cosy goodness. Warm up on the coldest of nights!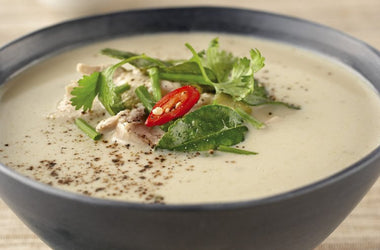 Thai style chicken and coconut soup
You don't have to go to Thailand to produce the best Thai soup! The best of Thailand is embodied right here, in this delicious yet simple dish. Serves 4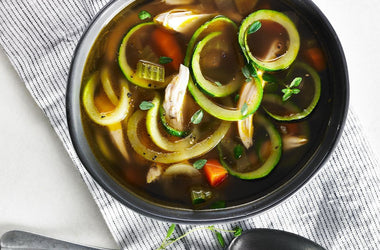 Quick and easy winter soups
These quick, easy and healthy soup recipes using seasonal vegetables makes for a perfect last minute dinner.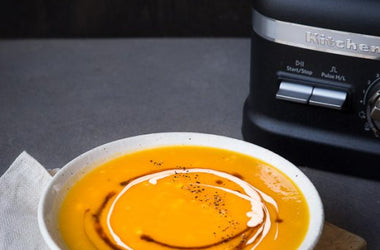 Easy and healthy pumpkin soup recipe
Love pumpkin soup? This healthy and easy roasted pumpkin soup is the perfect dish to whip up on a cool winters night... Simply let it simmer away on your stove...