With Christmas just around the corner and school holidays fast approaching, it's time to recruit the little helpers in the kitchen and get creative with these easy and fun Christmas recipes. From gingerbread men to colourful fruit and coconut icy pops and cookies, these festive recipes will sure keep the kids busy this Christmas. From decorating (and eating) cooking with the kids at Christmas is a fun family activity. It's time to bake up a storm!
Christmas treats for kids
Fluffy pink rose meringues make a cute Christmas treat for the kids. It has a crispy outer shell with a fluffy centre. If it's a hot summer's day, our fruit and coconut icy popsicles are the perfect treat to cool them down!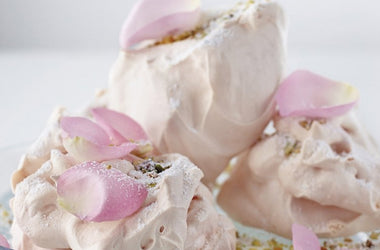 Fluffy pink rose meringues
Amazingly crisp with a fluffy centre, these meringues are easy to make as the hot water is added along with sugar and the other ingredients, all in one go! Flavour...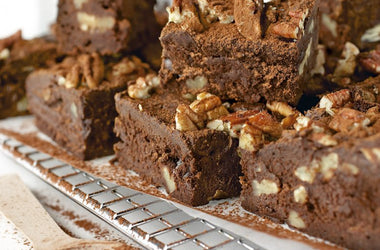 Lite chocolate brownies
Made with cream cheese in place of butter and less sugar - these Brownies are lighter in fat, but never dull in flavour. Makes 18 squares
Christmas biscuits to make with kids
Deliciously easy and fun to make with the kids, these biscuit recipes are the perfect Christmas treat. There's nothing like a batch of fresh gingerbread men out of the oven, with a glass of milk. Shape them into gingerbread stars to hang from your Christmas tree!
Quick easy biscuits
These biscuits are so quick to make and made without eggs. You can decorate them with smarties or chocolate chips, or go healthy with some cranberries. Makes 10-12 cookies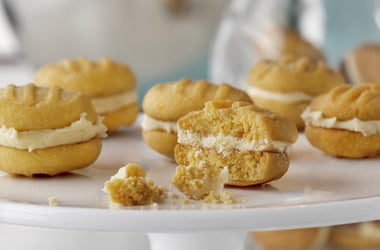 Shortbread (gluten free)
These delicious, buttery shortbreads are gluten free, but can also be made with plain wheat flour if preferred. Flavour them with vanilla, lemon and even a touch of dried lavender....
Easy Christmas cookies to make with the kids
Or try our all time classic chocolate chip cookie recipes. Soft, chewy on the inside and crispy outside and chocolatey all around – now, that's a perfect chocolate cookie! 
Chocolate Chip Cookie
Make classic chocolate chip cookies with this easy and delicious recipe - crisp on the outside yet soft and chewy in the middle, perfect for everyday baking and occasions.
Double choc chip cookies
This biscuit is one of those benchmark heroes; you'll make it for years and years to come. Makes about 23 large cookies/ biscuits
Christmas cake ideas for kids
It's not Christmas without a Christmas cake (and no, it doesn't have to include the traditional Christmas fruit cake). We've got all the best recipes for these festive desserts, from cupcakes to cakes, these recipes are kid-friendly and perfect for getting the kids involved!