Looking for Christmas dessert ideas to complete your feast? Make these delicious desserts for your upcoming Christmas event with our quick and easy recipes. From summer pavlovas to layered cakes to irresistible tarts, impress your nearest and dearest!
Easy Christmas treats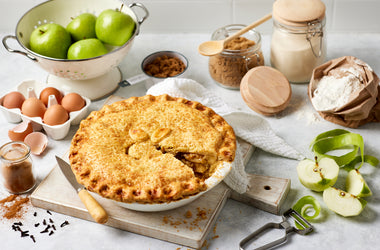 Traditional deep dish apple pie
A delightfully buttery pastry crust with delicious chunks of warm cinnamon apples. It's a classic favourite for a wonderfully winter dessert to share to finish off a meal.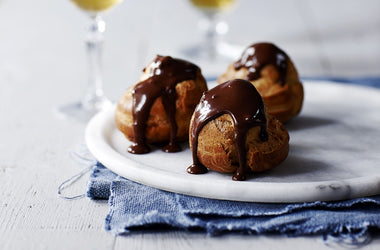 Profiteroles
Your step-by-step guide to making these custard-filled, chocolate sauce-drizzled, crisp golden puffs. Scrumptious! Makes 12-14 profiteroles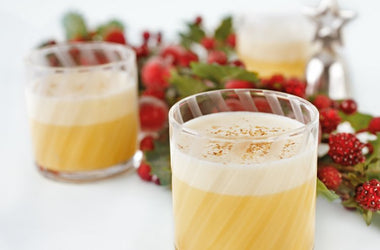 Easy Christmas eggnog
The warm 'spirit' of Christmas is in every sip! This eggnog recipe is best served warm but also delicious served chilled. Makes 4-6
Easy Christmas cakes
Our delicious Christmas cake recipes will be a favourite with loved ones. We've got you covered, whether it's a decadent chocolate cake, a nut fruit cake or if you're opting for a dessert with a bit more zest then try our lemon meringue pie or orange almond cake for a bit of freshness. 
Easy Christmas puddings
Christmas pudding is a traditional must have for your festive spread. It's a dark, sticky, and dense sponge, made of mixed dried and candied fruit, sugar, spice and all things nice!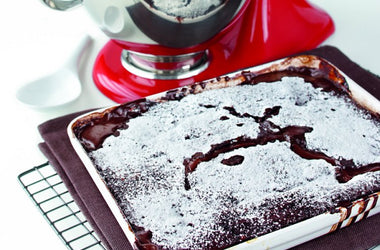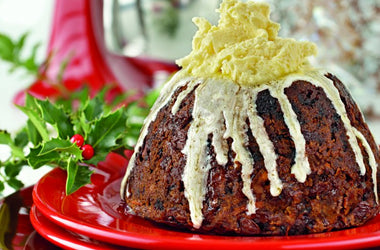 Christmas Pudding
The joy of a Christmas pudding, the highlight and finale to a splendid family Christmas lunch. Often recipes are handed down for generations. This one is based on the old...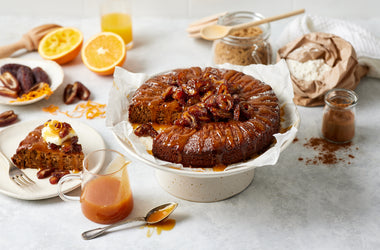 Sticky date pudding with caramel sauce
Quick & easy sticky date pudding = the BEST comfort food dessert! The butterscotch sauce is the cream on top and makes it extra moist! You won't stop at just...