Here are some of our all-time favourite Easter baking recipes, from cheesecakes to those all-important hot cross buns!
Easter cakes
Easter hot cross buns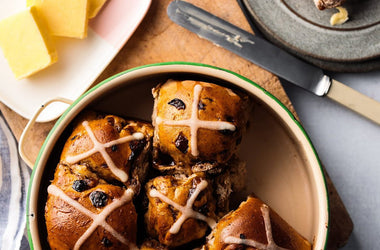 Hot Cross Buns
An everyday classic Easter treat! Ben Milbourne shares his recipe for hot cross buns, filled with fruit and spices. Serve fresh with a dollop of butter! Explore our Easter dessert...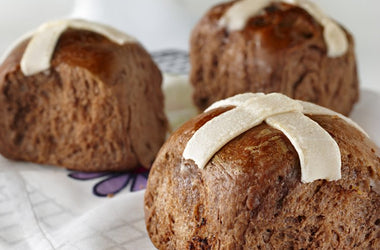 Chocolate hot cross buns
Nothing beats a home made Hot Cross Bun - served on its own or toasted and spread with butter... our version has a little chocolate twist too! Makes 12