FROM CUBED TO CREAMY
Blenders
Welcome to the KitchenAid Blenders Collection, where blending meets excellence. Discover a world of possibilities with our exceptional blenders that combine power, precision, and style. Our blenders are equipped with powerful motors and versatile functions so whether you're whipping up a refreshing smoothie, blending fruit and vegetables or crushing ice for your favourite beverages, our blenders can handle it.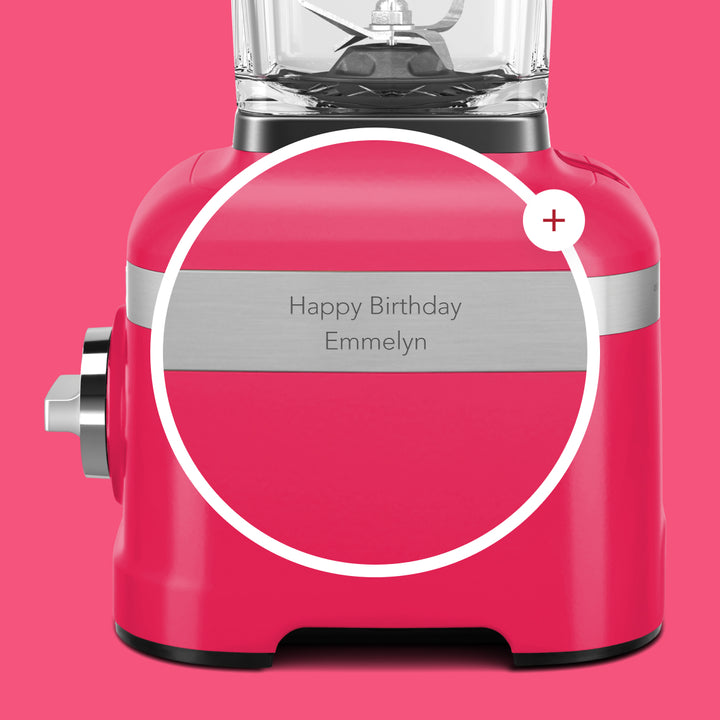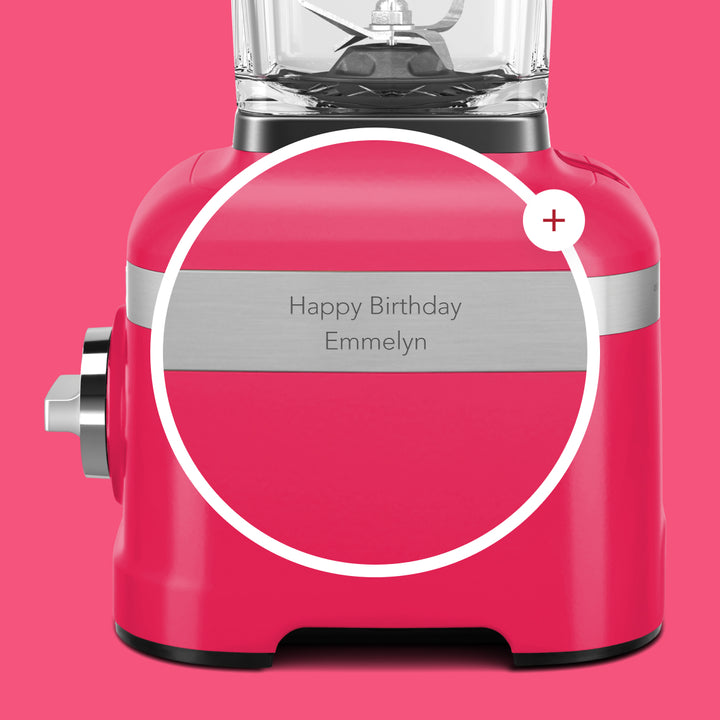 LIMITED TIME ONLY
Take an extra 15% off all attachments
Discount applied at checkout. T&Cs apply
SHOP NOW
Showing 7 of 7
Showing 7 of 7
A few FAQs
Crafted with precision and designed for excellence, our KitchenAid Blenders Collections is your gateway to culinary possibilities. Our blenders are your companion for conquering every culinary challenge – be it blending, mincing, chopping, whipping, pureeing, or frothing. Whether you're a seasoned chef or a morning smoothie enthusiast, this nifty appliance effortlessly masters recipes with finesse.
If you're eager to explore the full range of features, take a look at our comprehensive blender guide. Make an informed decision with our FAQs below or by comparing our blender models on the blenders comparison page.
What should I look for when buying a blender?
When
buying a blender
, there are a few key factors to consider. First, assess the power and speed options. Look for a blender with a powerful motor to handle a variety of ingredients. Variable speed settings allow for more control over blending consistency. Secondly, consider the capacity and size of the blending jar to ensure it suits your needs. Additionally, check for durable blades and a sturdy construction for long-lasting performance. Finally, think about any specific features you desire, such as preset programs, pulse function, or easy cleaning options.
What is a blender used for?
Blenders are versatile kitchen appliances used for various tasks. Their primary purpose is to blend and puree ingredients, making them ideal for creating smoothies, shakes and soups. Blenders can also crush ice, mix batters and doughs, emulsify dressings and sauces, and even grind certain ingredients. Some blenders come with additional attachments for tasks like chopping, grinding, or juicing, further expanding their functionality.

What is the difference between blenders and food processors?
While blenders and
food processors
are similar in function, there are some notable differences. Blenders are primarily designed for liquids and softer ingredients. They excel at creating smooth textures and are great for making smoothies, soups or sauces. On the other hand, food processors have a more versatile range of functions. They come with various blades and attachments for slicing, shredding, chopping, and kneading. Food processors are better suited for tasks that require more precision and handling solid ingredients.
What is the difference between the KSB4026 K400 colour of the year blender and KSB4027 K400 blender?
Both blenders have the same die-cast metal base, with 1.5 peak HP motor, 5 variable speeds + Pulse and 3 preset recipe programs. The difference is in the accessories. The KSB4027 blender has a 1.7L ribbed plastic jug and includes a tamper and is available in a range of colours. The KSB4026 has a 1.4L glass jug and does not include a tamper and is only available in the specific COTY colours.
Make an informed decision by comparing our blender models on the Blenders comparison page.
What is a tamper used for?
A tamper goes through the lid of the blender to help mix tough or thick ingredients. There are instances where an air pocket is formed over the blade, causing the ingredients to get stuck. The tamper allows it to quickly intervene and push ingredients into the blending vortex, allowing the blend to continue to optimal consistency. Large quantities, ultra-thick blends without liquid such as nut butter, hummus and sorbet, may require more tamper interaction.
Is it important how I add my ingredients into the blender jug?
YES! Getting the perfect blend is more than combining ingredients. The way the ingredients are layered has a great impact on the final texture and taste. Liquids should be placed in the blender first, with leafy greens and soft ingredients next, followed by fruit and veg and then lastly frozen ingredients and ice cubes.
Is it possible to use a blender to make nut butter?
Yes, we recommend using the KSB4027 blender with tamper for making nut butters.
Add your choice of nut to the blender using no less than 3 cups of nuts, to cover the blades. Secure the lid and remove the center cap, and insert the tamper. Using a high speed, blend for 30 to 60 seconds, using the tamper to guide the nuts into the blades, until the desired consistency is reached.
Can you blend hot liquids in a blender?
Yes you can blend hot liquids in the blender. We do not recommend blending boiling liquids straight from a pot, cool slightly.